SOFF CRICKET FACILITY 
ABOUT US 
We are proud to be the Premier Indoor Cricket Facility
serving the cricketing community in Greater Toronto Area.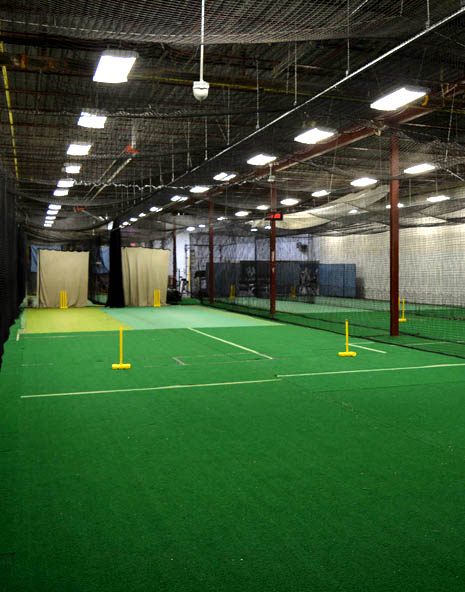 OUR STORY
When Soff opened in 2013, we set out with the goal of sharing the wonderful game of cricket. We move towards this by offering a variety of services that appeal to all cricketers, from those who have not heard of the sport to the national level athletes that play for their respective countries. 
In the beginning, our bread and butter was the lane rental. A simple solution for cricketers who wanted to practice and play regardless of the weather or the time. Since then, we have expanded our play area to include two separate lanes for bowling machines, and modified the lanes in order to give them the ability to combine. We began providing cricket equipment for sale which has now grown into a full fledged store which includes all the major cricket equipment brands. The next step was to offer services where we take care of all the headaches and inconveniences that come with the sport, such as equipment rental, bat care, and bat knocking.
WHERE WE ARE NOW
While continuing to offer the services above, we have placed importance on the next generation of cricketers. We reach out to the schools in our community and offer free sessions where classes come in, learn the game through our coaches, and play a fun game of indoor cricket.
 We are always striving to further our initial goal of sharing the sport of cricket with the community, and while we have come a long way from our inception in 2013, we are always finding ways we can improve and do more.